Secret City Ephemera. Photo credit: Ben Moren.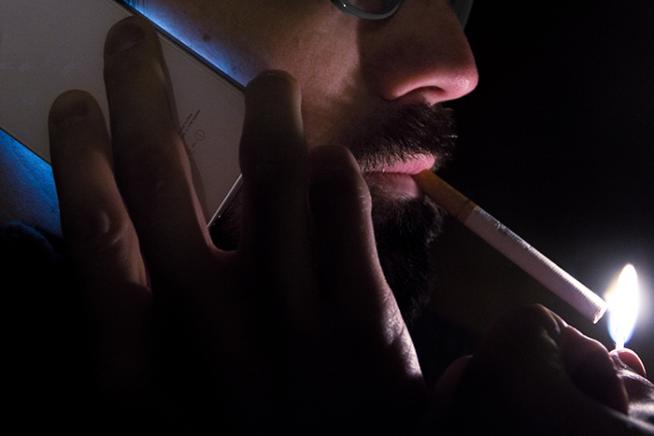 stop walking - up ahead you see a man leaning against the wall... Photo credit: Ben Moren.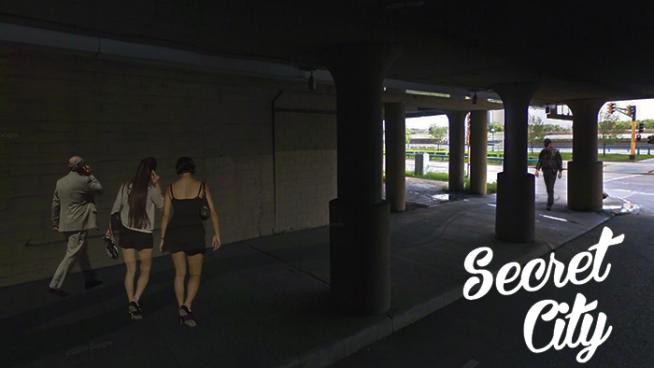 Rendering of 3 people participating in Secret City. Photo credit: Ben Moren.
Secret City
Secret City is a mobile experiential cinema cellphone excursion for two people which combines elements of film, theater, and sound into a mysterious noir story that unfolds throughout Lowertown. Festival-goers are invited use their mobile phones to journey through a hidden narrative surrounding the Union Depot station. This exploration unfolds throughout the Secret City, where you are absorbed into a noir story that reluctantly reveals its secrets.
A stranger gives you a small card with an unfamiliar phone number written on the back, instructing you to call it. You find a bench, sit down and dial the number.  A lone voice on the other end of your phone speaks, describing the room you are in as if they're standing right next to you. The voice instructs you to get up, walk out the door, and enter into the Secret City. Follow carefully. You are the only one that can unravel your story.