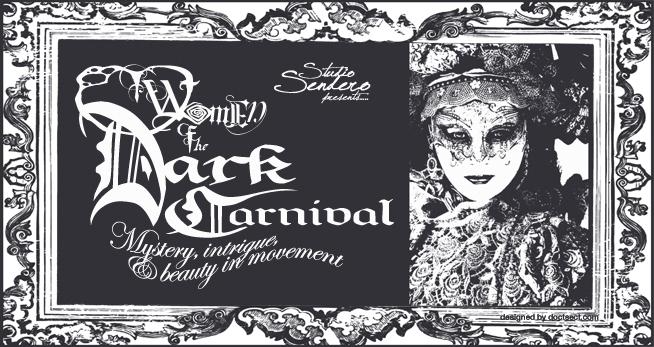 Women of the Dark Carnival. Image credit: Cordell Klier.

The Women of the Dark Carnival: Mystery, Intrigue, and Beauty in Movement
Whimsical or wicked? Fascinating or fearsome? Witness the Women of the Dark Carnival as they dance along the edge between the gorgeous and the ghastly, and judge for yourself.
Studio Sendero presents a performance that shatters the traditional boundaries of flamenco and belly dance. Breathtaking and beautiful, cryptic and creepy, this twenty-minute show will draw viewers in and dare them to watch.
Dancers Tara, Stacy, Michelle, and Maribel are the Women of the Dark Carnival and the lifeblood of Studio Sendero—a movement studio featuring flamenco, fusion belly dance, yoga, and Zumba. Located in the JAX Art Building in Lowertown Saint Paul, Studio Sendero offers classes, workshops, performances, and events centered around music, dance, and fitness. For more information, visit www.sendero-flamenco.com.