50s-style rock and roll, as seen in Buddy - The Buddy Holly Story. Courtesy of The Ordway.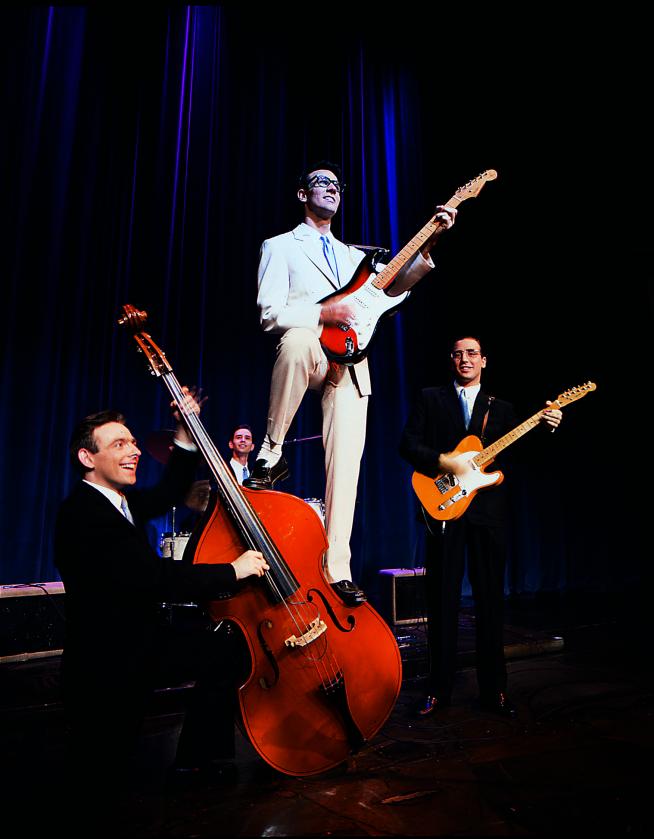 Arthur Murray dance instruction and 50s-style music. Courtesy of The Ordway.
50s-style Sock Hop
The Ordway presents a 50s-style Sock Hop, reminiscent of our outdoor Summer Dance series in Landmark Plaza! With pre-event dance instruction by Arthur Murray beginning at 9:00 pm and live, local music by 50s rock and roll band The Whitesidewalls between 9:30 pm and 10:15 pm. Join us as we celebrate the artistry of cultural icons such as Buddy Holly, Rick Nelson and Carl Perkins through the music of five talented doo-wop artists: Hound Dog, Swanee, Gino Gambucci, Bobby Maestro and Rocky Beaumont! The Whitesidewalls are recognized as the Upper Midwest's premier rockabilly and rock and roll band and will have you kickin' off your shoes!