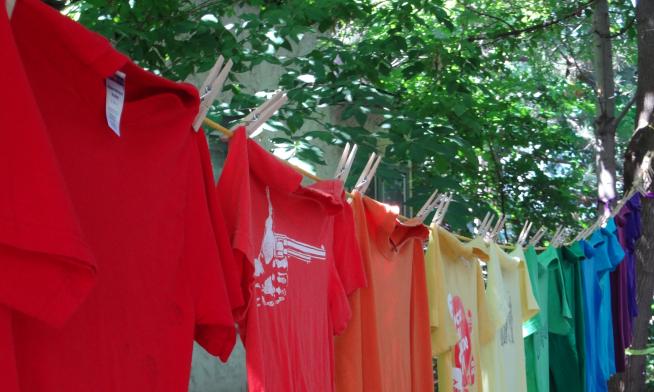 Community Clothesline in action! Photo credit: infintemonster.
Community Clothesline
This dusk-to-dawn project has one changing booth with a clothesline strung nearby. A variety of clothing hangs on the clothesline, including secondhand items and articles that we custom print. Many sizes will be available in order to fit our littlest and biggest community members. Find an item on the clothesline and exchange it with something you're already wearing—making your own contribution to the community clothesline. We will provide information about how to mend, donate, and reuse clothing.  Clothing on the clothesline at the end of the night will be donated.