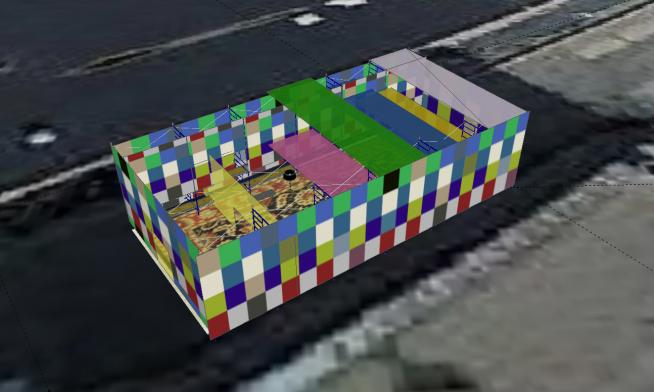 3D model of the project. Image credit: Aaron Rosenblum.
Inside Spaces
Inside Spaces is a series of constantly transforming, participant-driven play spaces within an enormous tent-like structure. A collective performance unfolds inside as friends and strangers encounter and engage with the objects and symbols of "home," interpreted thorough the lenses of a diverse group of artists/performers.  Visitors are actors, encouraged to transform the space(s) and, through the act of play, imagine new possibilities for their relationships with themselves, private and public space, and society.  To help make this (temporary) house a home, we invite visitors to bring along a small object or photo you don't mind leaving.
This project is designed in collaboration with: Susan Kikuchi, Cammy Roberts, Emily Graupner, Rigoberto Lara Guzmán, Jemma Brown, Pete Wong, Julia Kong, Alison Hoyer and Jens Tamang.