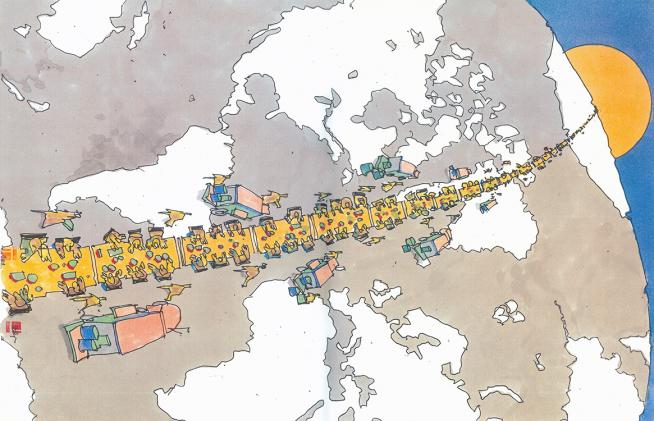 A Worldwide Community Meal. Artwork by Peter Kramer.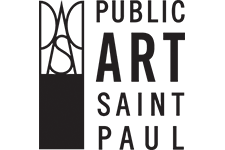 Create: The Community Meal
Create: The Community Meal introduces Seitu Jones's half-mile table and community meal project that will take place in Saint Paul during harvest 2014. For Northern Spark, Amanda Lovelee and Colin Harris' 25-foot, modular Big Table will be covered with an artful tablecloth designed by artist Cliff Garten. The mobile kitchen CooKit, designed and created by artist Emily Stover, and a Cardboard Bike Kitchen designed by Seitu Jones will be on site. The mobile kitchen chef will prepare simple, healthy samples of urban-farmed fruit sauce on the CooKit while engaging in conversation about healthy food and food access. Festival visitors will be asked to sit at the table and discuss or record their food stories and experiences based on questions prompted by Seitu Jones, and they will have the opportunity to design their own mobile kitchens. Other examples of artist-designed kitchens will be featured on easels around the table. Designs and written stories by Northern Spark participants will be displayed. A food systems map from the Central Corridor Public Art Plan will also be exhibited to spark conversation about food access on the Central Corridor.