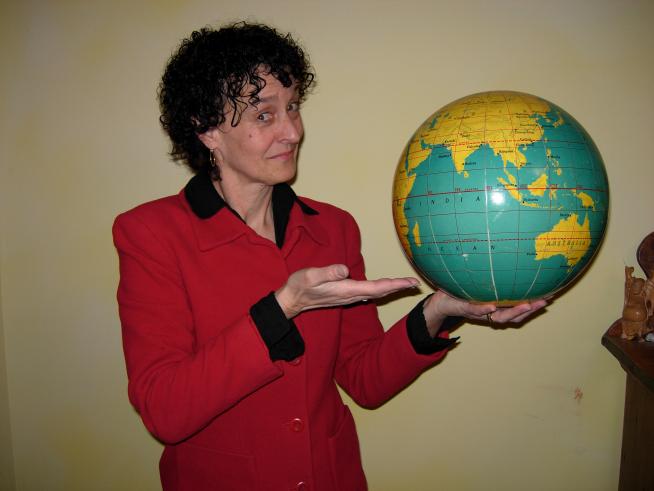 Existentia offers the world at your fingertips. Photo credit: Betty Czarny.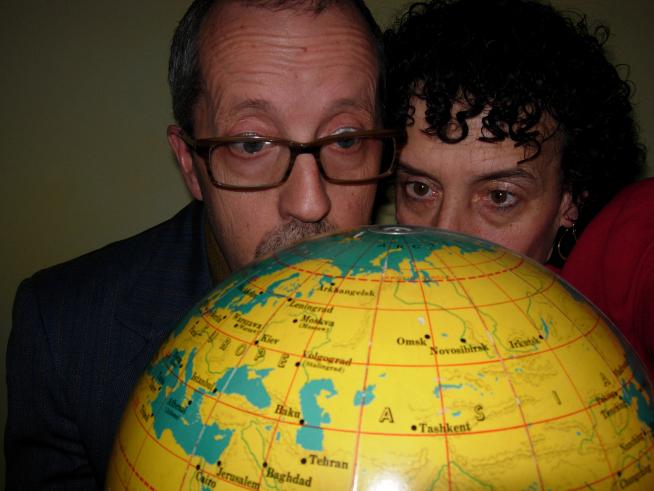 Existentia consultants explore possibilities. Photo credit: Betty Czarny.
Existentia
"Existentia… a highly personalized, full service travel agency… linking you to your dreams. Free consults available for a limited time only. (Side effects may include wanderlust, inertia, and philosophical disorientation.)"
Taking their inspiration from the historic Union Depot, and fueled by its timeless energy of embarkation, lesser mortals creates an interactive performance installation in the form of a philosophical travel agency branded Existentia.
Utilizing seven highly trained and rehearsed improvisational performers in the role of travel consultants, the piece offers audience members the opportunity for the travel consultation of a lifetime.
Consultants conduct a series of one-to-one consults with clients throughout the duration of the event. Each consult will be limited to 10 minutes. During that brief but philosophically intense period of time, consultants question clients on travel preferences. The consultant moves quickly to access and clarify the client's travel dreams. Borrowing the concept of personal maps from pre-Renaissance cartographers (who routinely wove elements of mythical, philosophical, and spiritual journeys into their perceptions of geo-physical reality), Existentia consultants create a travel itinerary in the form of a highly personalized map. The client is then presented with their journey's map at the conclusion of the consult.