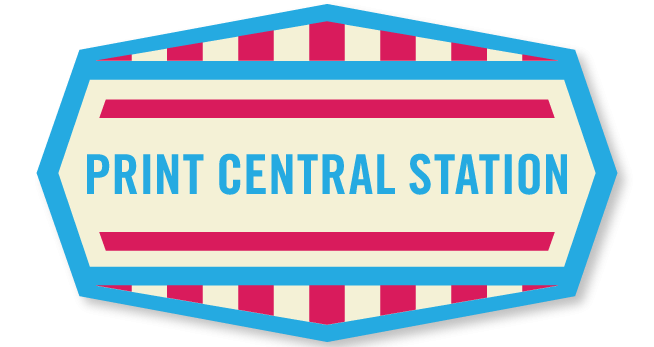 Print Central Station arrow. Photo credit: Ruthann Godollei, Printland Press.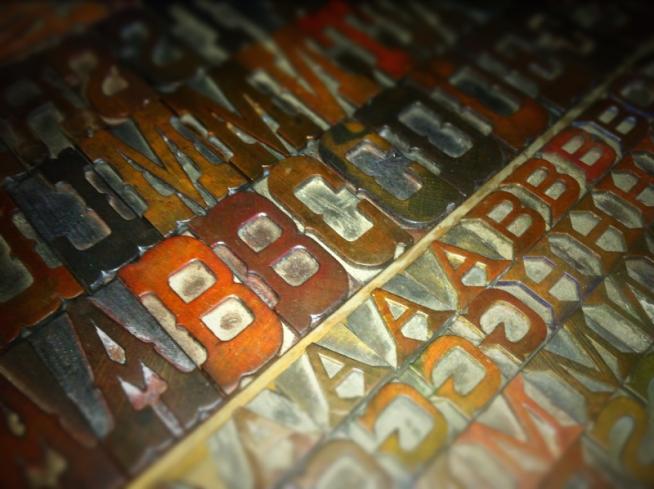 Woodtype. Photo credit: Peet Fetsch, Big Table Studio.
Print Central Station
Print Central Station is a collaborative print project, combining the efforts of Peet Fetsch's Big Table Studio, Jenni Undis's Lunalux, and Ruthann Godollei's Printland Press. We offer Northern Spark attendees the opportunity to participate in a travel-themed evolving installation, arriving with their destination aspirations and departing with a handprinted memento.